Win them and keep them
REtain
Let our dedicated marketing and review response team get you started by creating no less than 10 auto response templates which are tailored to your business and will be available for use by merchant, after 30 day trial period.
Marketing campaign creation will include; email, SMS, Text, Social (automated review share) and the ability to "GIFT" customers via the CWikPay app.

Customer and Employee Engagement: Including, table tents for customer registration.
Assisted by - Staff incentive promotions and weekly wins reporting. "GIFT" your staff with the CWikPay platform to anyone of the participating locations.

Community Based Marketing Platform and Payment Portal. Participate in your communities Marketplace. Reward your customers, staff and friends by sending out mobile "GIFTS".
Be included in weekly "What's Hot in the City" community offering circular.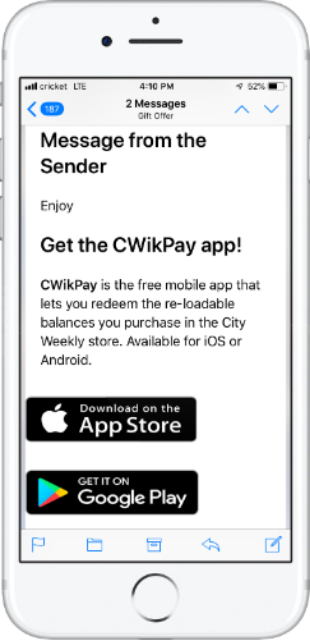 Email Campaigns
Our team will help help you create mass marketing email templates that can be shared with all your newly collected customer data as well as personal reach outs to your loyal guests.
SOCIALly SHARE your best REVIEWS
Use your best reviews and share them to your social media platforms. Your customers want to know what other are saying. "Taco Tuesday's at Loco Taco's can't be beat. Try the Fish Taco's with fire sauce and lime!." Word of mouth and personal recommendations through social is your best marketing engine.
REWARD
Thank your guests who take the time to leave well written reviews by sending them a GIFT through the mobile rewards platform.